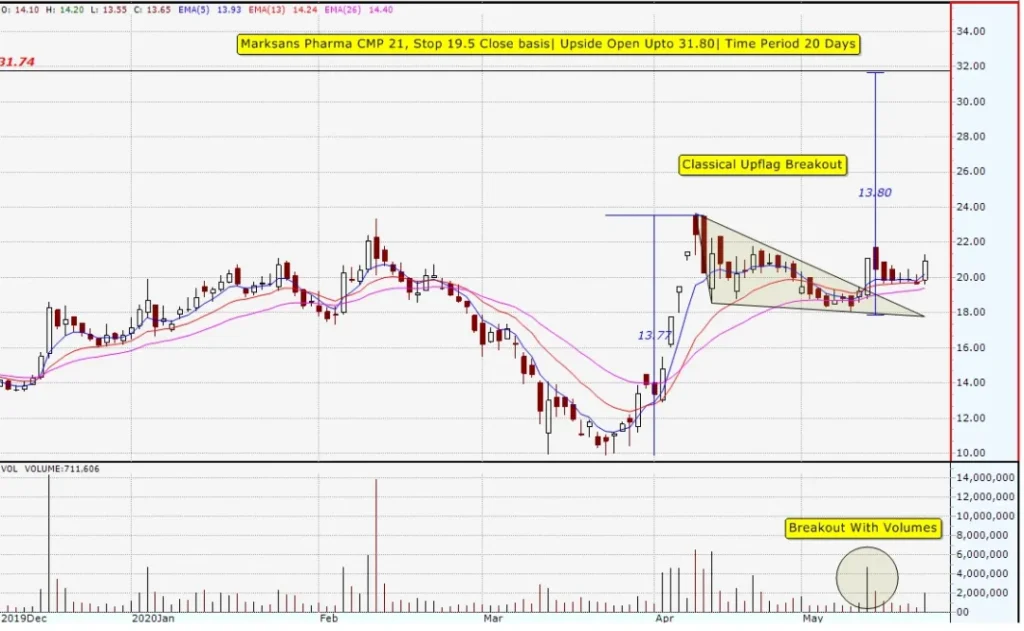 Marksans Pharma BSE – Markson's Pharma has created a Classical Up-flag Breakout. Pharma Business is not under my circle of competence so I may not invest in Marksans for Long Term, However, for Short Term Trade I may take it. Marksans Pharma is a Debt Free/ Cash Rich Company, has been tracking this company for the past 5 Years, Earlier found around 2 Rs went to become a 50 Bagger. However, I have learned the importance of a circle of competence in the past 2 years so will not be an investor here, I will be trading this with a strict stop loss.
Join Me On My Telegram Channel Where I Share Much More Value Adding Knowledge Of Investing/ Trading: Click Here
Also, Don't Forget To Follow Us On Our Social Media Accounts:
Facebook: https://www.facebook.com/strategicalpha/
Instagram: https://www.instagram.com/strategicalpha/
Twitter: https://twitter.com/strategic_alpha?lang=en
YouTube: https://bit.ly/2IIqztO
Very important note: The objective of this blog is to share knowledge and info about multi-bagger ideas/opportunities. Neither is this trading website nor an analyst website nor a Buy/Sell call website. For stock market success, always do your homework, own analysis, and make your own decisions.